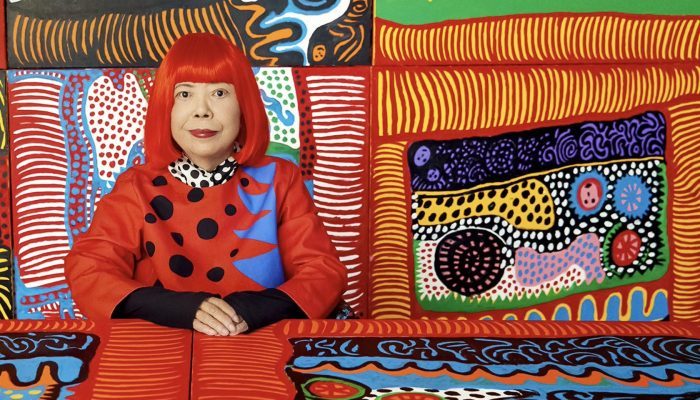 Yayoi Kusama: 1945 to Now is the largest retrospective of the artist in Asia outside Japan. Featuring more than 200 works, including paintings, drawings, sculptures, installations, and archival material, this exhibition surveys Kusama's career from the earliest drawings she made as a teenager during World War II to her most recent immersive art pieces. Organised chronologically and thematically, the retrospective guides visitors through Kusama's career-long creative pouring divided into major themes: Infinity, Accumulation, Radical Connectivity, Biocosmic​, Death, and Force of Life.
Discover this visionary artist's groundbreaking career and witness the power of art to connect and heal.
Yayoi Kusama emerged as a global cultural icon for the twenty-first century by pursuing her uncompromising avant-garde vision. Over the past seven decades, she honed a singular personal aesthetic and core philosophy of life. Kusama's work captivates millions by offering glimpses of boundless space and reflections on natural cycles of regeneration. Yayoi Kusama: 1945 to Now narrates the story of this artist's life and work, foregrounding her longing for interconnection and the profound questions about existence that drive her creative explorations.
In addition to tracing the origins of her practice, Yayoi Kusama: 1945 to Nowpresents three brand-new works to bring audiences together. Death of Nerves(2022) is a colourful large-scale installation commissioned by M+ that provides a mesmerising extension of Kusama's Infinity Nets motifs into three-dimensional space; Dots Obsession—Aspiring to Heaven's Love (2022) is an ambitious immersive environment that includes the artist's signature mirrored spaces and polka dots as well as suspending balloons to provide a kaleidoscopic perceptual experience; and two large sculptures titled Pumpkin (2022) will also be available for public viewing in the Main Hall.