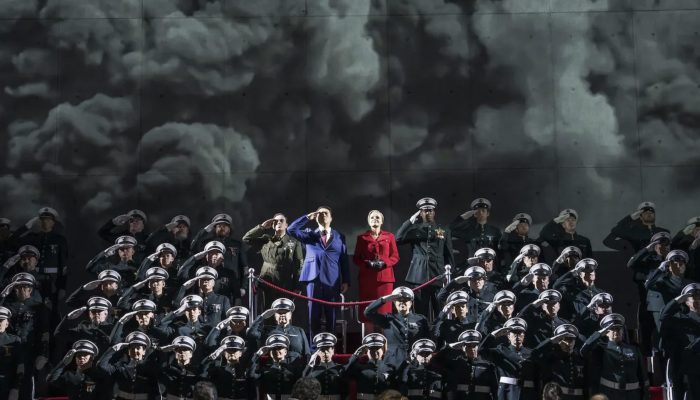 Princess Aida has been kidnapped: a valuable prize in a war between Egypt and Ethiopia. Meanwhile, the ambitious soldier Radames wrestles with his feelings for her. As they draw closer together, each must make an agonising choice between their loyalty to home, and their love for each other.
In this new production, director Robert Carsen situates Verdi's large-scale political drama within a contemporary world, framing its power struggles and toxic jealousies in the apparatus of a modern, totalitarian state. Mark Elder conducts Verdi's glorious, monumental score.
Sadly, due to a family illness, Angel Blue is unable to perform the role of Aida on 23, 27 May and 1 June. She will be replaced by Christina Nilsson.