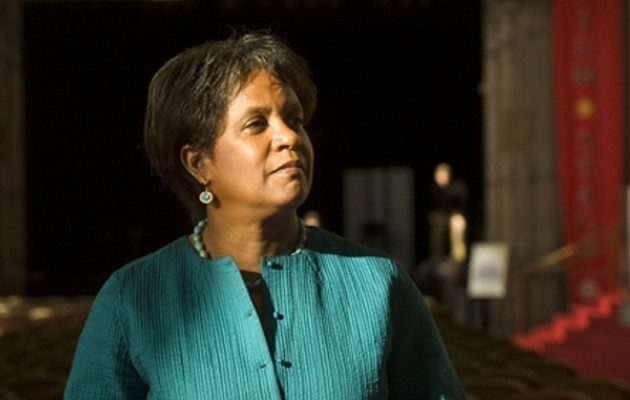 Alicia B Adams joined the Kennedy Center for the Performing Arts in 1992, first serving as special assistant to the chairman, James Wolfensohn. She worked with him to articulate, coordinate and oversee implementation of the center's programmes and policies.
For the past decade, Adams' role at the center has been producing and presenting in the international arena. She most recently planned and produced the center's JAPAN! Culture + Hyperculture Festival in 2008 and the month-long Festival of China in 2005, the largest celebration Chinese arts and culture in American history. She also planned and developed the center's four-year initiative African Odyssey (1997-2000), the Latin American festival AmericArtes (2001-2004) and Arabesque, a festival celebrating the arts and culture of the Arab world, in 2009.
Adams serves on the board of trustees of the Williamstown Theater Festival; the advisory board of the Laurel Fund; the founding council of the Caine Prize for African Writing; Africa 95 Trustee; advisory board for the All Roads Project of National Geographic; advisory council for the Association of Performing Arts Presenters; and the National Dance Panel of the New England Foundation on the Arts.
Alicia B Adams was invited by the KT Wong Foundation to attend the Foundation's Sino-European Cultural Summit at Ditchley Park in 2008.