Chan Po Chu Pearl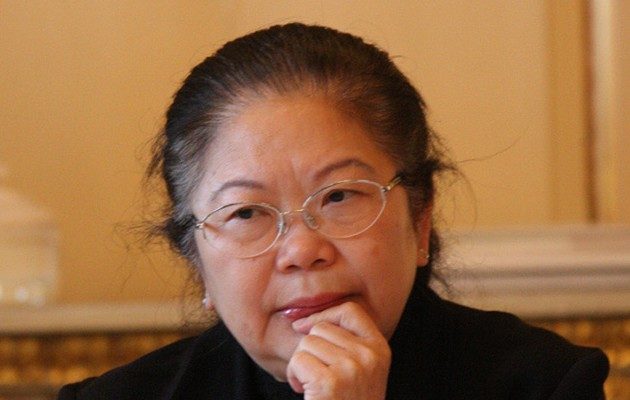 Pearl Chan Po Chu completed her training in London, specialising in dance, and earned diplomas from both the Royal Academy of Dance and London College of Dance and Drama. Chan has taught dance in Hong Kong for over 30 years, venturing into choreography for local musical films. She has dedicated herself to the promotion of dance in Hong Kong; she is a founding member of many of Hong Kong's most important and enduring dance institutions.
In the early 1980s she gave up teaching and embarked on a new career of performing arts coordination, creating a bridge between the cultures of China and the wider world. Her work included introducing ballroom and Latin American dance championships to China. She is the special advisor of the National Ballet of China, honourary advisor of the China Dancers Association and the recipient of Hong Kong's prestigious SAR Medal of Honour. In 2006 Chan was the honourable advisor of RAD Genee Competitions in Hong Kong. She received the Hong Kong Dance Awards' Distinguished Achievement Award in 2008.
Pearl Chan Po Chu attended the KT Wong Foundation's inaugral Sino-European Cultural Summit at Ditchley Park in 2008.
Become a Foundation Member
Sign up to receive exclusive offers, along with previews of our collaborations and event inviations.