Han Feng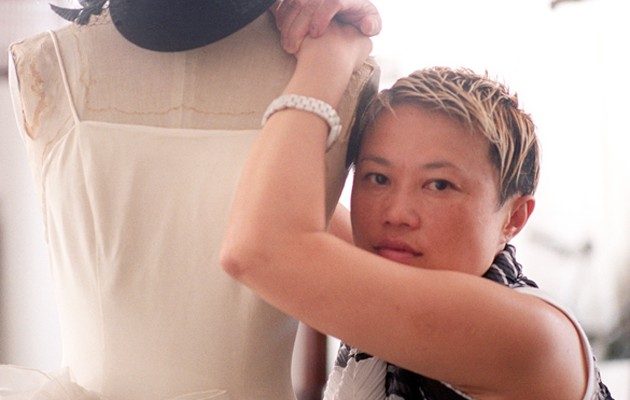 The designer Han Feng is sought after not only for her clothing and accessorie,s but also for her costume and exhibition designs. She was revered for her work in the award-winning production of 'Madame Butterfly' directed by Anthony Mingella at the ENO in London and the Met in New York.
Born in Nanjing, Feng graduated from the China Academy of Fine Arts in Hangzhou in the early 1980s.  She moved to New York City in 1985, where she soon began a career in fashion. With a growing commercial demand for her trademark scarves and other accessories, Feng launched her first ready-to-wear line in 1993 at Bryant Park in New York. She currently travels regularly between her showrooms in Shanghai and the US.
Feng is one of few designers capable of bringing a global perspective to contemporary Chinese style. Her works have been featured in exhibitions in the US and Europe. Her silk fabric bird lighting installations were exhibited at the Victoria and Albert Museum in London.
Become a Foundation Member
Sign up to receive exclusive offers, along with previews of our collaborations and event inviations.