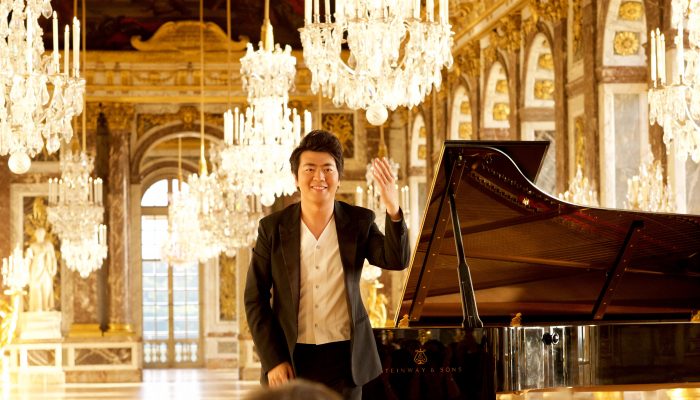 Heralded as the "hottest artist on the classical music planet" by the New York Times, the star, Lang Lang has played sold out recitals and concerts in every major city in the world and is the first Chinese pianist to be engaged by the Vienna Philharmonic, Berlin Philharmonic and all the top American orchestras.
Testimony to his success, Lang Lang appeared in the 2009 Time 100 – Time magazine's annual list of the 100 Most Influential People in the World. In 2008, over four billion people viewed Lang Lang's performance in Beijing's opening ceremony for the Games of the XXIX Olympiad, where he was seen as a symbol of the youth and the future of China. This status has inspired over 40 million Chinese children to learn to play classical piano – a phenomenon coined by The Today Show as "the Lang Lang effect." Recognizing Lang Lang's powerful cultural influence, in 2008 The Recording Academy named him their Cultural Ambassador to China. Most recently, Lang Lang has been chosen as an official worldwide ambassador to the 2010 Shanghai Expo, and played at the opening ceremony.
For nearly a decade Lang Lang has been giving back to children around the world through volunteer activities as diverse as mentoring rising young talented pianists, convening 100 piano students in concert, performing for sick children in hospitals, delivering classical music recitals in underserved and remote communities, and donating his musical talents to raise awareness of other charitable causes. Lang Lang's charitable efforts led to the recent launch of the Lang Lang International Music Foundation with the mission of inspiring the next generation of classical music lovers and performers by cultivating tomorrow's top pianists, championing music education at the forefront of technology, and building a young audience through live music experiences.
Through the strategic work of his new foundation which is committed to children and music education, Lang Lang works with exceptional partners to inspire young people to believe that music can make life better.
In 2011, the Lang Lang Music World was launched, which is a multi-functioning arts complex located in Shenzhen and Chongqing, China, where children can go to receive piano education, participate in master classes and competitions, attend concerts and purchase Lang Lang-brand educational products. With the mission of sharing Lang Lang's global view, experiences and knowledge in piano education, the Lang Lang Music World nurtures and provides exclusive opportunities for young talent through its unique platform.
His biography, Journey of a Thousand Miles, published by Random House in eleven languages, was released to critical acclaim. As part of his commitment to the education of children, he released a version of his autobiography specifically for younger readers, entitled Playing with Flying Keys.
Lang Lang has performed for numerous international dignitaries including the former Secretary-General of the United Nations Kofi Annan, Secretary-General Ban Ki-moon, President Barack Obama, George H. W. Bush, George W. Bush, William J. Clinton, Her Majesty Queen Elizabeth II, President Hu Jin-Tao of China, President Horst Koehler of Germany, H.R.H. Prince Charles, Russian Prime Minister Vladimir Putin, French President Nicolas Sarkozy and Poland President Lech Kaczynski. Most recently, he performed for President Barack Obama and President Hu Jin-tao at the White House State Dinner.