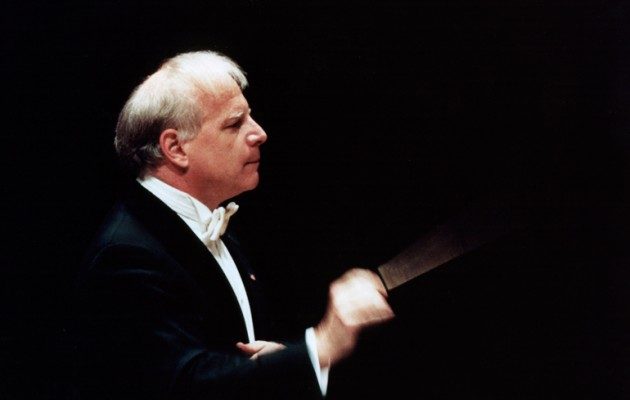 Leonard Slatkin's recordings have earned seven Grammys and 64 nominations. Since his debut with the New York Philharmonic in 1974, he has led virtually all major orchestras in the US and recorded with the Detroit Symphony Orchestra, National Symphony Orchestra, Chicago Symphony Orchestra, New York Philharmonic and, in Europe, ensembles in London, Munich, Paris, Prague, Stockholm and Berlin.
He began his appointment as music director of the Detroit Symphony Orchestra in 2008 and went on to the Orchestre National de Lyon while continuing to serve as principal guest conductor of the Pittsburgh Symphony Orchestra. Most recently he has enjoyed return appearances with philharmonics from Dresden to Madrid and from Los Angeles to Toronto.
Throughout his career, Slatkin has demonstrated a commitment to arts education. He is founder and director of the National Conducting Institute, an advanced career development program for rising conductors, and has worked with youth orchestras across the globe. Among his many awards are the 2003 National Medal of Arts, Légion d'Honneur, ASCAP awards with both the National and St Louis Symphonies and an honorary doctorate from Juilliard.