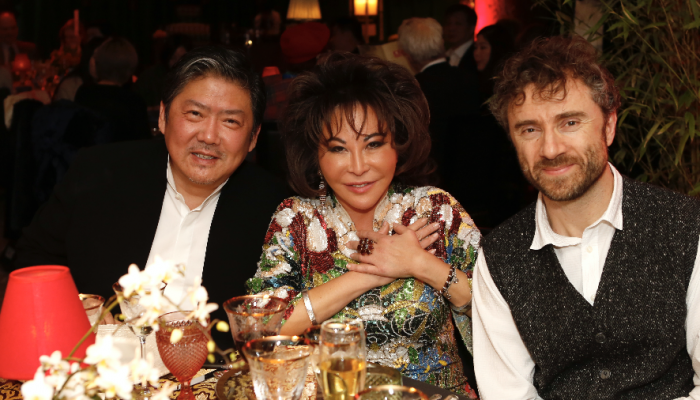 Last night's gala evening of music and song the Xiaoshuijing Farmers' Choir, from a small village in China's Yunnan province, sang Beethoven's Choral Fantasy and a selection of Chinese folk songs with the Philharmonia. 13-year-old pianist Serena Wang is the soloist in Mendelssohn's First Piano Concerto.
As you may know, through the KT Wong Foundation, Lady Linda Wong Davies has been working hard over the last ten years to promote the importance of our ties with China. These days it seems more relevant than ever as we move into new and interesting times!

As a result our Chinese New Year celebration, now in the third year of our partnership with the Philharmonia Orchestra, and with the continued and wonderful support of Bruno Wang through his Pureland Foundation, is fast becoming one of the most important cultural events here in London.

Last night's evening featured the extraordinary Xiaoshuijing Farmers' Choir who we are bringing to Europe for the very first time. Made up of local farmers from the remote village of Xiaoshuijing in China's Yunnan Province and wearing traditional Miao ethnic costume, they will provide a fascinating glimpse into their amazing cultural world. We will also be joined by the outstanding young Chinese pianist Serena Wang who will perform Mendelssohn's youthful Piano Concerto No. 1.