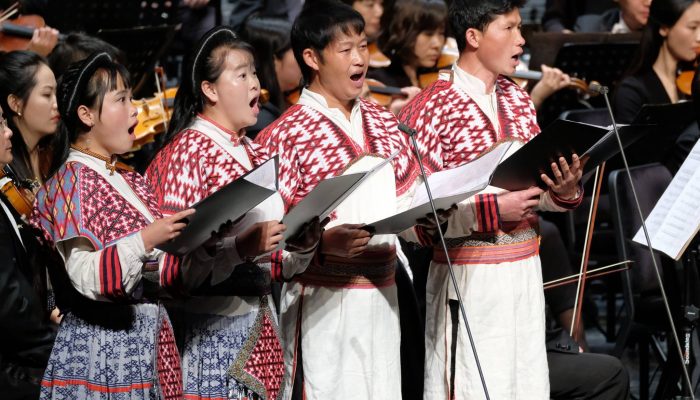 Farmers choir and renowned violinist share the stage for BMF closing concert.
The curtain came down on the Beijing Music Festival on Sunday night at capital's Poly Theatre with a concert staged by the China Philharmonic Orchestra, Russian violinist Maxim Vengerov and a 13-year-old pianist, as well as a group of traditional rural singers from Southwest China's Yunnan Province.
Conducted by BMF artistic director Yu Long, the Shaping the Future of Classical Music Concert not only featured a commissioned work by composer Chen Qigang, but also included four Yunnan folk songs sung by the Xiaoshuijing Farmers Choir.
According to Yu, the inclusion of the Farmers Choir was an attempt to provide a platform for singers who have never received any professional modern training.
Chen's 24-minute long Beixitongyuan was inspired by the traditional Chinese music piece A Parting Tune in Yangguan.
Yu also noted that bringing the 13-year-old Wang Yalun to the stage is the perfect example of the festival's efforts to bring more attention to young musicians.