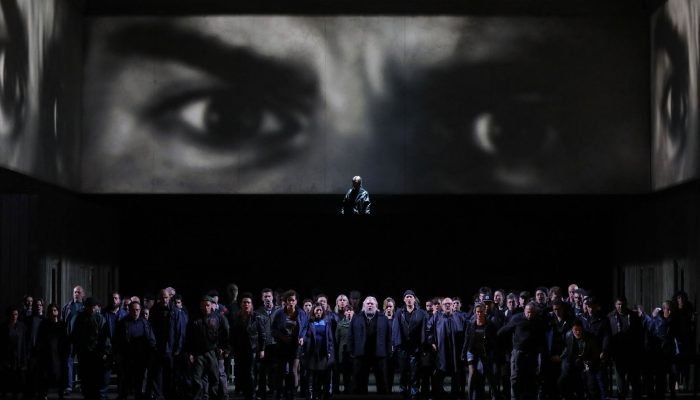 So proud and thrilled for Robert!!
Five stars for a powerful and gripping Peter Grimes at La Scala, Milan. Benjamin Britten's grim tale of persecution and intolerance is taking Italy by storm. Financial Times
Director Robert Carsen's new production for La Scala, the first at the Milan house for more than a decade, sets the entire opera within a bare courtroom lined with wooden walls and glaringly lit with hanging lights. Villagers wearing baseball caps, hoodies and hot pants, detaching the opera from its original 19th-century setting, peer down threateningly from a gallery above the stage. Grimes takes his ultimate trip out to sea as if on a sinking courtroom dock. The slick, powerful production, from a director who has delivered La Scala's finest stagings in recent years, lights up what has generally been a drab season. Danger lurks around every corner, with crowds unexpectedly storming through doors in the walls, and sharp depictions of the opera's rum characters helping conjure the gritty atmosphere of the windswept Borough. Apparent onstage anarchy is underpinned by a staging of clockwork precision, ensuring the tension never sags.