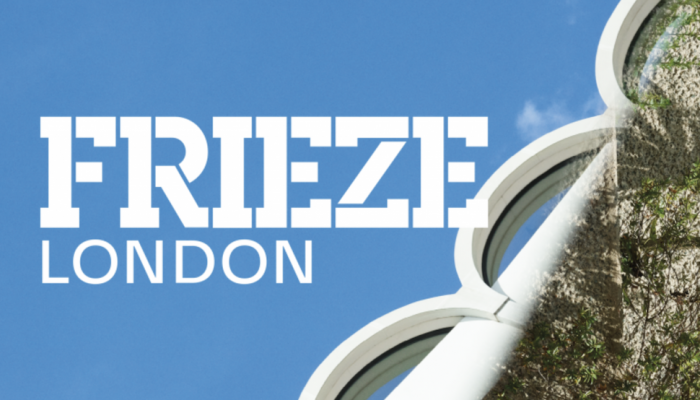 Frieze London, Regent's Park, 3–6 October 2019
Frieze Sculpture will also be on display in the English Gardens, from 3 July to 6 October 2019, featuring more 23 international artists.
Frieze London returns to Regent's Park from 3-6 October to present the best of international contemporary art by emerging and established artists, alongside a dynamic programme of newly commissioned artworks, films and talks.
Coinciding with Frieze London, Frieze Masters brings together thousands of years of art in a unique, contemporary context, with over 130 of the world's leading galleries specialising in antiquities, Asian art, ethnographic art, illuminated manuscripts, medieval, modern and post-war art, Old Masters and 19th century, as well as photography and sculpture.
Frieze London and Frieze Masters are both located in The Regent's Park, a short 15-minute walk from each other.
2019 Opening Days & Hours
Wednesday Preview 2 October (Invitation only)
Thursday Preview 3 October: 12pm-8pm
Thursday Private View 3 October: 5pm-8pm
Friday 4 – Saturday 5 October: 12pm-7pm
Sunday 6 October: 12pm-6pm
Tickets
Tickets for Frieze London and Frieze Masters are now avaliable to purchase in advance
here
.