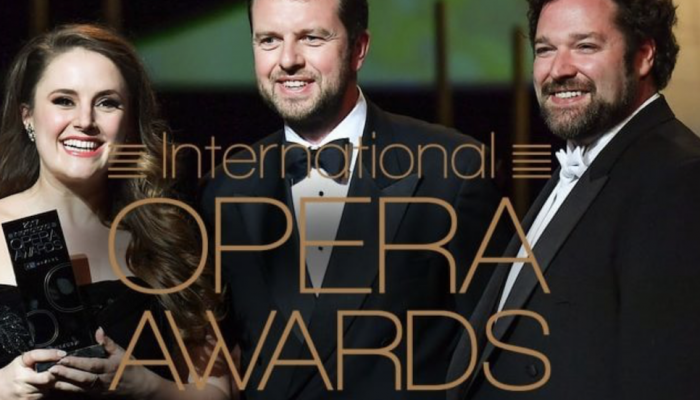 The KT Wong Foundation is proud to continue its support of the 2019 International Opera Awards and announces its sponsorship of the award for New Production of the Year.
The International Opera Awards is an annual celebration of excellence in opera around the world.
The aims of the Awards are to raise the profile of opera as an art form, to recognise and reward success in opera and to generate funds to provide bursaries for aspiring talent in opera from around the world.
The KT Wong Foundation is the leading cultivator and producer of cultural collaboration and exchange between east and west.  The foundation, led by Lady Linda Wong Davies aims to foster a mutual understanding between China and the rest of the world, through collaborative cultural projects presenting the best of the East and West to each other. The Foundation acts as a catalyst and sponsor for innovative creative ventures that bring together artists in disciplines such as opera, horticulture, architecture, fashion and costume design.
The KT Wong Foundation sponsors programmes in China, Africa, Europe and the US as well as cultural exchanges and internships for the gifted. The Foundation, which celebrates art forms of various periods within a modern context, has previously supported the International Opera Awards and are thrilled to be involved once again.
Lady Linda Wong Davies, founder and chairman of the KT Wong Foundation commented: "This is the first time that a UK-Chinese organisation has become involved in an award of this kind, and I hope it will lead the way for others. I am delighted therefore to support this important event where the opera world gathers and celebrates the success of the many diverse talent that go into making opera such an important art form. I am also proud to have played my small part in supporting opera over many years as we seek to maintain its relevance and meaning in a fast-moving, increasingly cross – cultural global environment."
The nominees for 2019's New Production of the Year category are:
Barber: Vanessa,, d. Keith Warner (Glyndebourne)
Britten: Gloriana, d. David McVicar (Teatro Real)
Janáček: From the House of the Dead, d. Krzysztof Warlikowski (Royal Opera House)
Janáček: Jenůfa, d. Katie Mitchell (Dutch National Opera)
Verdi: La traviata, d. Deborah Warner (Théâtre des Champs-Elysées)
Wagner: Tristan und Isolde, d. Dmitri Tcherniakov (Staatsoper Berlin)
The awards ceremony take place on Monday 29thApril at Sadler's Wells Theatre in London.