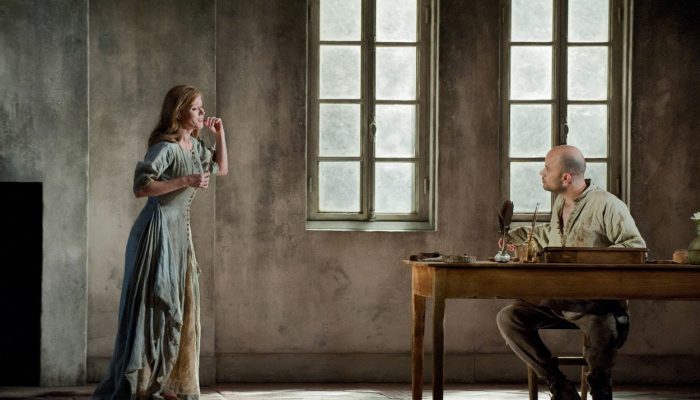 The KT Wong Foundation celebrates the Asian premiere of George Benjamin's opera Written On Skin with a Special Masterclass. A filmed interview of George Benjamin to be shown before the concert performance on stage interviews with director Ben Davis and conductor Lawrence Renes post performance 23rd October at the Poly Theatre Beijing.
George Benjamin and Martin Crimp's Written on Skin is one of the most successful new operas of recent times. Since its premiere at the Aix-en-Provence Festival in 2012 it has been performed worldwide in numerous productions, to widespread acclaim. The Royal Opera's performances in 2013 of Katie Mitchell's original production were no different; it received five-star reviews across the board and was described as 'a musical masterpiece' by The Guardian and 'a serious and important work of art… music of genius' by The Telegraph.
Written on Skin draws on a 12th-century Occitan legend about the troubadour Guillem de Cabestaing. Crimp's text pulls out the story's enduring themes of love, passion and violence, with a contemporary twist: mysterious 21st-century angels watch over the enfolding drama. Benjamin's strikingly beautiful score – compared to Pelléas et Mélisande and Wozzeck – moves with breathtaking agility from moments of heightened stillness to unmistakable brutality.