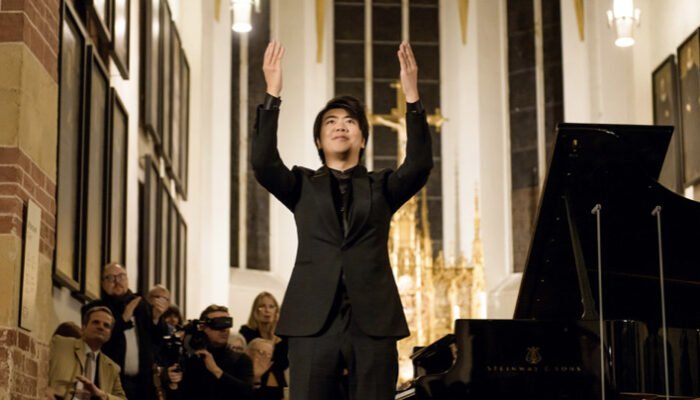 "One could discuss at length where – in the field between the exceptional and the magnificent – Lang Lang positions himself with his interpretation of the Goldberg Variations." stated the Leipziger Volkszeitung after Lang Lang's concert at the iconic St. Thomas Church in Leipzig, Germany in early March 2020. Now this Leipzig recital will be available to watch in full.
"Playing at the St Thomas Church, where Bach is buried, was unbelievably emotional for me," Lang Lang recalls. "I've never felt as close to a composer as I did during that recital."
Lang Lang studied the score in enormous depth and waited twenty years to record what he calls "the most exceptional and creative work of the keyboard repertoire". He has now released two complementary performances: this recital, captured in a single take in March, and a studio version recorded just a few weeks later. The two are now available for purchase together as a deluxe edition, a world‑first simultaneous live and studio album release for the Goldberg Variations.