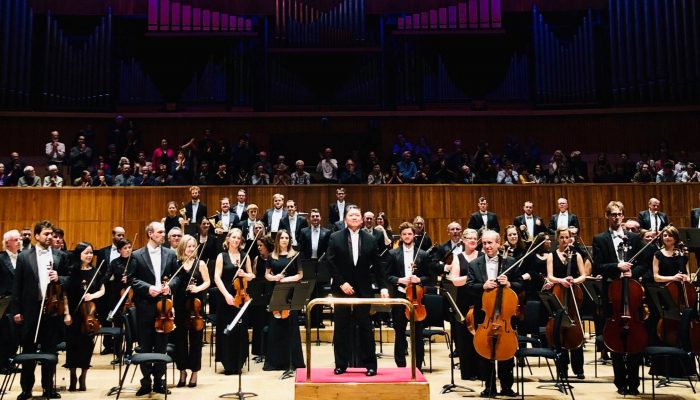 Thursday 29 Nov 2018, 7.30pm
Royal Festival Hall, London
Tchaikovsky's grandest symphony is the climax of an evening of Russian Romanticism.
Tchaikovsky himself said that his Fifth Symphony represented 'a complete resignation before Fate', and an early critic recognised that 'the whole symphony seems to spring from some dark spiritual experience', but that hasn't stopped it becoming a firm audience favourite. It opens with the sound of funereal footsteps on the clarinet. A singing horn melody gives the second movement a more hopeful mood, but the fateful 'footsteps' theme returns in the third movement waltz and triumphs in the stormy finale.
First, enjoy a glorious autumn Bacchanale composed for the St Petersburg Imperial Ballet, and Tchaikovsky's elegant Rococo Variations.
Long Yu was inspired to take up conducting by his grandfather, who explained 'the baton can lead you to a magical world'. He has made it his mission to open up that magical world for audiences around the globe.