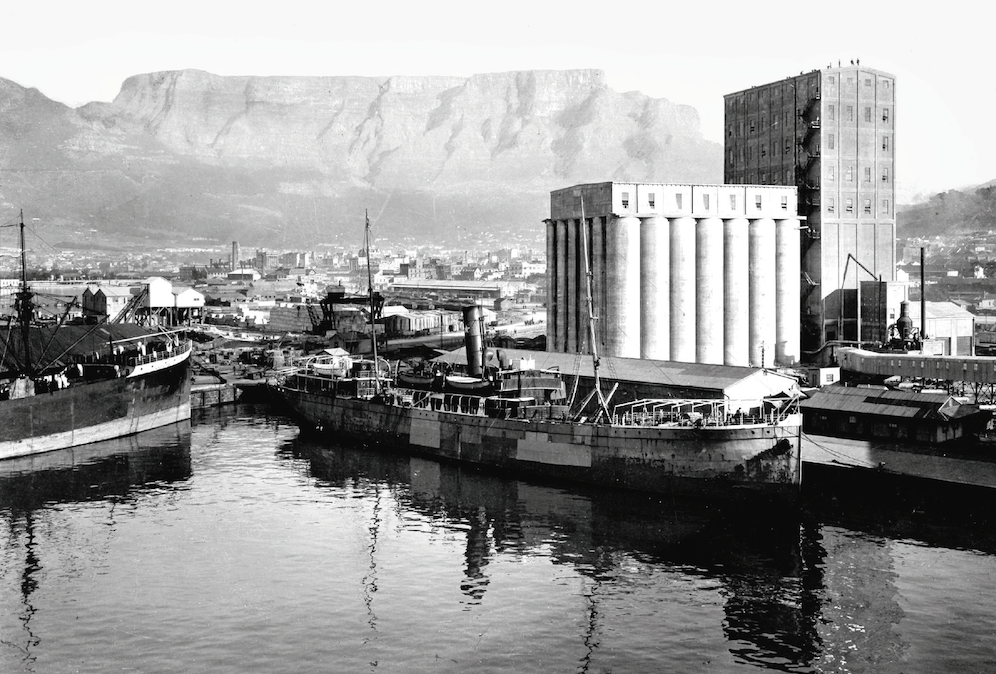 I first came to Cape Town more than two decades ago, when my studio had just been set up. At that time the Grain Silo was yet another industrial building on the Victoria & Alfred Waterfront hiding from everyone in plain sight, but it was also somehow a prominent feature of the city's landscape as it sweeps down the skirt of Table Mountain to meet the sea.
Historically, this had been the main silo in the Western Cape region. The structure was built in 1921 as an industrial harbour facility where grain from throughout South Africa had been graded and stored, ready for shipping. For half a century it had been the tallest building in sub-Saharan Africa. But the advent of modern containerised shipping meant that by 2001 it had become redundant. The harbour was being regenerated into one of Africa's most visited places, yet the silo, which dominated the harbour, had deteriorated. It needed a new purpose.
Ten years after my first visit, I came back to Cape Town to speak at Design Indaba, the design and architecture conference, and first managed to see inside the silo. Ravi Naidoo, who set up Design Indaba, is an incredible person who makes things happen. He not only created one of the world's top design conferences, but he also helped bring the World Cup football tournament to South Africa. Ravi invited someone to my talk who was thinking about what they could do with the Grain Silo, and we began some interesting conversations. The few days of holiday that I had set aside quickly vanished as we crawled around the old structure and trampled across a lot of bird droppings. Through the unforgettable smell, you could feel this phenomenal building and the way that people had originally moved through it. To go up in the elevator tower there were canvas belts with lumps of wood on them. The workers would have grabbed one of these belts, put their feet on a wooden block and then been shot upwards, jumping from one floor to the next. They would then zoom down on giant fireman's poles – much quicker than travelling in lifts. I brought a gregarious structural engineer friend with me to visit the building and he had an exciting time sliding down the slippery poles. I was more cautious.
Unlike other industrial buildings, the silo had no large central halls. There was no open space, just a building with a cellular structure of 116 gigantic vertical tubes. Grain had been stored in the circular tubes, in the square tubes, in the rectangular tubes. Grain had even been stored in the cruciform spaces between the circular tubes to equalise the hydrostatic pressures, as grain acts in a similar way to liquids. During those first conversations there were key questions to ask. The V&A Waterfront was rapidly evolving, and as development got closer to the Grain