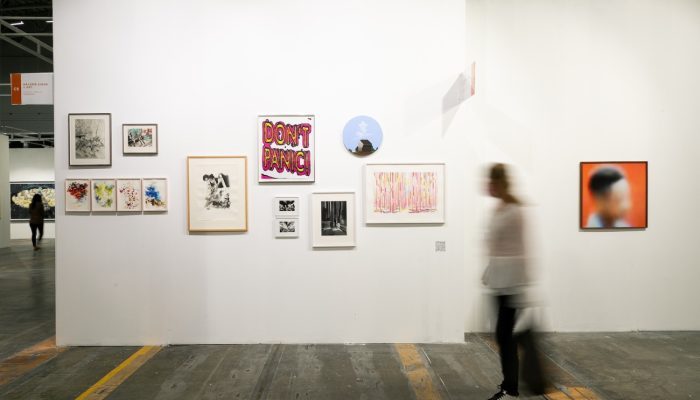 The Investec Cape Town Art Fair reaches a major milestone this summer, marking a decade as the city's premier visual, contemporary art event.
From its inception, the fair has connected artists with galleries and collectors while showcasing fresh ideas and masterpieces in the making.
Produced by Fiera Milano Exhibitions Africa, a leader and one of the main integrated operators worldwide in the exhibition and congress sector, the Art Fair is returning to the Cape Town International Convention Centre from 17 to 19 February.
The tenth edition of Investec Cape Town Art Fair will see 135 new artists participating, with over 23 000 visitors and 6000 VIPs expected.
With the participation of galleries from across Southern Africa, as well as from sub-Saharan centres, Investec Cape Town Art Fair has acquired a genuinely continental identity. Galleries represented have come from Angola, Tunisia and Ivory Coast, to name a few.
Over the past decade, this has piqued the interest of European and further afar galleries looking to connect with the African art market. The art fair today combines local and international exhibitors, bringing home the best of both.
Time will bend
The organisers have enlisted the expertise of top curators to explore the theme for 2023: the notion of time. Investigating the passage of experience – both personal and societal – will see some of the world's leading practitioners putting time in perspective.
Among those appointed are independent curator Natasha Becker (San Francisco, USA), art adviser and Curator Dr Mariella Franzoni (Barcelona, Spain), local writer Sean O'Toole (Cape Town, South Africa) and art dealer and adviser João Ferreira (Lagos, Portugal).
SOLO is flying high
SOLO, a special section of the fair, shines a light on the artistic practices of emerging and mid-career artists working locally and abroad through curated solo presentations. From its first iteration, when the special feature explored the effects of the digital world on lived realities and art-making, it has taken audiences through the inner workings of a generation of artists making waves in the world.
Get a glimpse of Tomorrows/Today and forever
Officially titled In and Out of Time, the 2023 Investec Cape Town Art Fair theme is woven across the main exhibitions, where Becker and Franzoni explore Maya Angelou's Still I Rise, a poem about everlasting love and suffering. Tomorrows/Today & forever engages with the link between our bodies, minds, and social environment; or the affective dimension of our experiences of time, memory, history, imagination, action, and desire.
Artists in this section include Joana Choumali (Côte d'Ivoire) of Gallery 1957, Gino Rubert (Mexico) of LAB36+Galeria Senda, Cassi Namoda (Mozambique) of Goodman Gallery, Deborah Segun (Nigeria) of Bode Projects, Talia Ramkilawan (South Africa) of BKhz Gallery, Githan Coopoo (South Africa) of Everard Read Gallery, Micha Serraf (Zimbabwe) of C24 Gallery, Shamilla Aasha (Zimbabwe) of First Floor Gallery Harare, Carla Hayes (Spain) of Reiners Contemporary Art and Rosie Mudge (South Africa) of SMAC Gallery.
There's both ALT and new
The ALT section made its debut in 2022, dedicated to projects reflecting the many ways the art world had to adapt. For 2023, ALT is dedicated to alternative booth formats and exhibitions that reflect how technological change continuously impacts the art world.
For this section, we encourage applications from non-traditional galleries, including digital and technology-based projects that offer a fresh interpretation of the anti-booth.
A happening (gathering) space
Art fairs are also excellent networking platforms, and the question of how to connect collectors, galleries, art enthusiasts and institutions across the globe is both a social and cultural one answered by Investec Cape Town Art Fair. The event has, since its debut, offered all visitors, including seasoned art fair aficionados, a highly personalised experience of the Mother City's art landscape. VIPs can look forward to an exciting programme of events both within the fair and throughout the city.
Talk of the town
Investec Cape Town Art Fair positions its Conversations series firmly in the present, tackling complex debates within the scope of its business-oriented model. Stimulating panel discussions delve into the regional contemporary art scenes and the impact of contemporary African art on the diaspora and beyond. The conversations are not limited to fine art practitioners but also include the experiences of cultural figures, architects, critics and educators.