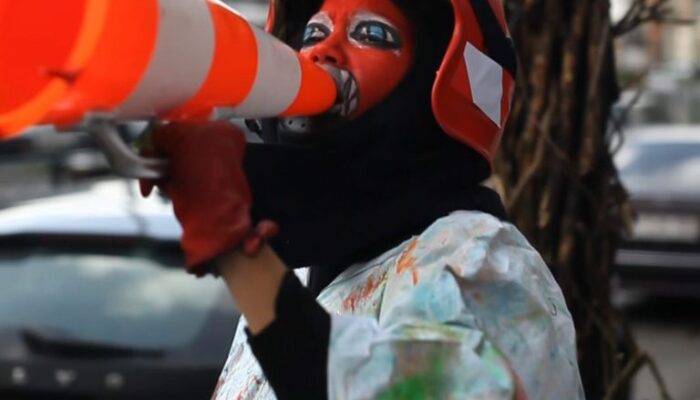 Zeitz MOCAA presents the largest comprehensive retrospective of the revolutionary work of Tracey Rose (b. 1974, South Africa). A radical voice in the international and South African art world since the mid 90s, Rose's cutting and uncompromising vision will be foregrounded in a large-scale exhibition including work spanning from 1996 to 2019.
The title of the exhibition derives from an iconic installation Shooting Down Babylon (The Art of War)(2016), which reflects on varied exorcist and cleansing rituals from non-Western communities. The work points to several themes that stem from post-colonial entanglements such as repatriation, recompense and reckoning and epitomises the wide-ranging medium and concerns that are prevalent in Rose's practice.
The exhibition will encompass film, sculpture, photography, performance, print, painting and multi-layered participatory elements, with the body and performativity being central to every aspect. For Rose, the body, often her own body, is a site for protest, outrage, resistance and pertinent discourse. It is a channel for the demonstration of exasperation, aggravation, disruption and paradox.
Shooting Down Babylon will trace the artist's trajectory from earlier interests in interrogating and exploding narrow identity tropes to her interest in the aesthetics of violence; her subversive performative interventions and recently an interest in processes of healing and rituality.